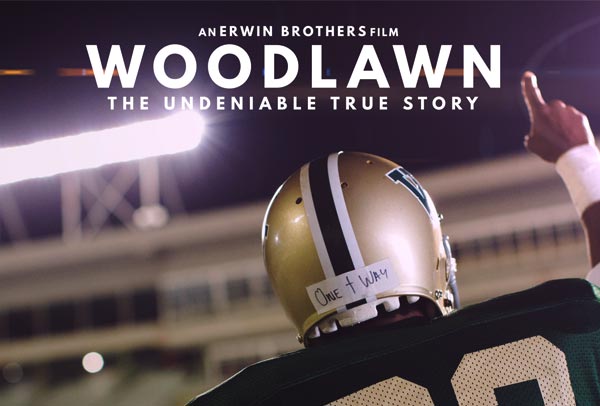 What happens when football and faith come together in the most relevant, life-changing way possible? The answer to that question can be found in the upcoming feature film WOODLAWN. The Erwin Brothers (Moms' Night Out, October Baby) have partnered with Pure Flix (God's Not Dead, Do You Believe?) and Provident Films (Fireproof, Courageous) to present this undeniable true story surrounding the spiritual awakening that captured the Woodlawn High School football team in 1973.
Starring Jon Voight, Sean Astin, Nic Bishop, and newcomer Caleb Castille, WOODLAWN demonstrates what can happen when true love and unbridled unity meet at the 50-yard line. With the racially-charged early 1970s as its backdrop, WOODLAWN and its groundbreaking African American superstar Tony Nathan experience an unprecedented time of revival and reconciliation that ultimately leads to the largest high school game ever played in Birmingham.
Check out the powerful new trailer for WOODLAWN, coming to theaters nationwide October 16, 2015, and don't miss out on an opportunity to share its message of hope with friends, family members and football fans alike. Get ready to see what happens WHEN GOD SHOWS UP!