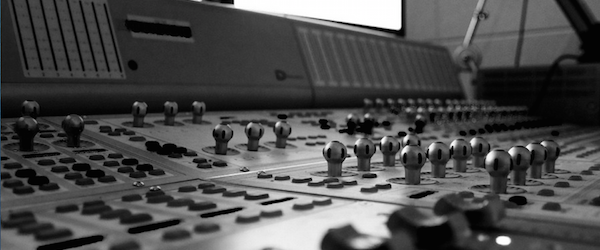 "Movies are made in post-production."
While some producers and cinematographers may take issue with this maxim, Nancy Kirhoffer, an accomplished post-production supervisor whose credits include Memento, 50/50 and Bernie, makes a compelling case: "Movies are three things: picture, sound and music and two of those happen in post-production."
Last week, Kirhoffer spoke to Film Independent Members about the responsibilities of her position. "I basically take over from the line producer. My job is to get the film through post-production. I oversee the editing, sound, music and I make sure it's delivered."
Kirhoffer recommends finding a post-production supervisor in pre-production. After all, they're the ones responsible for helping the film reach the finish line.
"I've worked with so many people whose first movies never get finished." By bringing in a post-production supervisor early on, filmmakers can know what to expect when they arrive at the editing bay, how long they should take to finish the film, and how much they should expect to spend.
"The truth of the matter is whether you spend $100 million or $100,000, the process is the same," said Kirhoffer. "In that same vein, if someone is going to pay $15 to see your movie in the theater, they don't care that you only had $100,000. They only want to make sure it's worth their $15, and there's an expectation that the film is going to sound a certain way, and it's going to look a certain way, and you can't get over that fact. It has to sound good."
And good sound isn't cheap. "There is no world where a sound job costs $20,000. No world where that happens. You're going to need to spend at least $65,000."
That's why it's key for low-budget filmmakers to bring on a post-production supervisor. They need to know, according to Kirhoffer, "the bare minimum that it's going to cost to get your movie to where you can distribute it."
To demonstrate just how tricky navigating post-production can be, Kirhoffer brought along her calendar for post on Neighbors 2: Sorority Rising. A variety of stages stretch and overlap, different tasks to accomplish by different points in post-production, comprising a tightly organized period of about 23 weeks from editor's assembly to finished film.
Or at least, that's how things should go.
"I call [the calendar] my work of fiction. It never goes this easy, never this good."
Often, delays are caused by...[read full article]
Daniel Larios / Film Independent Blogger
Source Article